MILWAUKEE -- The City of Milwaukee Department of Public Works (DPW) has called for an overnight snow removal operation for the entire city for two nights – Saturday, February 3 and Sunday, February 4, 2018.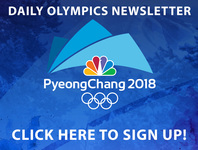 The City of Milwaukee says all residents who park overnight on a Milwaukee street must move their vehicles to the ODD numbered side of the street by 11:00 p.m. on Saturday evening, February 3 through 6:00 a.m. on Sunday morning, February 4. Residents must then move their vehicles to the EVEN numbered side of the street by 11:00 p.m. on Sunday, February 4 through 6:00 a.m. Monday morning, February 5.
City residents are reminded that the posted street sign takes precedence in all areas of the city. Please read the street signs on the block/in the neighborhood for winter parking instructions BEFORE YOU PARK. As not all winter parking rules are posted, residents should also check for parking restrictions at milwaukee.gov/winterregs Residents can also call (414) 286-CITY (-2489).
Once City streets have been cleared, DPW says they will will notify residents again that the operation has concluded and regular overnight parking will once again be in effect, until the next operation is called.
Failure to move a vehicle overnight during a declared DPW operation will result in a $40 citation.
Vehicles are subject to a possible tow if they have three (3) or more outstanding citations 65 days or more past due. Remember –you also need a valid overnight parking permit to park on a City street.
Residents can sign up to receive a Snow Mobile Winter Text Alert message and/or an E-Notify email message which serve to alert them that a DPW operation has been called, and that vehicles must be moved accordingly.
To sign up for either or both alerts, go to milwaukee.gov/mpw or call (414) 286-CITY for assistance.