The Brown Deer Police Officer accused of unlawfully shooting a man during an arrest almost two years ago took the stand in her own defense Thursday.
Officer Devon Kraemer is on trial for aggravated battery, use of a dangerous weapon, in connection with the shooting of Manuel Burnley Jr. near 60th & Brown Deer Rd. in March, 2016.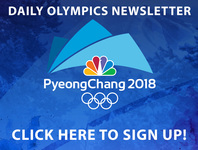 Kraemer and Officer Michael Leeman were called onto an MCTS bus after the driver reported Burnley Jr. was arguing with her over a transfer policy.
"This stood out, in my mind, as one of the most irate individuals I had ever made contact with," Kraemer said.
She described Burnley Jr. as screaming at the officers and the bus driver, and refusing to leave the bus.
"I felt he was trying to intimidate the bus driver and me, as women, by standing so close to us and using such vulgar and aggressive language," Kraemer said.
Burnley Jr., who lost part of a lung in the shooting, previously testified that he did not resist arrest.
He said that he was trying to submit to the officers and get the arrest over with as they escorted him off the bus.
"Was (Burnley Jr.) freely trying to get arrested?" asked Kraemer's lawyer, Michael Steinle.
"No, he wasn't," Kraemer replied.
Once off the bus, video shows Leeman tripping Burnley Jr. and all three people falling to the ground.
Kraemer described a mass of bodies rolling around on the ground as the two officers attempted to put Burnley Jr. into handcuffs.
"He was continuing to get more and more agitated as I found myself getting more and more exhausted," Kraemer said.
Kraemer testified that at one point she saw Burnley Jr. pull one of his arms under his body and reach for his waistband. She said she worried he could be reaching for a weapon.
"Mr. Burnley was not under control at any point throughout this time," Kraemer said. "So now I'm recognizing that it's time to get him under control. We're down on the ground. This has to stop."
Kraemer recounted the moment she pulled her firearm out of the holster and fired a single round into Burnley Jr.'s back.
"Immediately upon firing I recognized his body went limp," Kraemer said. "Then, it immediately relaxed, and at least for two to three seconds following (the shooting) I recognized he no longer posed a deadly threat to us."
Steinle also asked Kraemer about her decision to use a firearm instead of her TASER.
She said the TASER was inaccessible during the scuffle, as Burnley Jr.'s 300-pound body was pushing up against it.
Burnley Jr. survived the shooting but lost part of a lung.
Kraemer remains on administrative suspension from Brown Deer P.D., according to the Police Chief.