Wednesday President Donald Trump proposed a solution to end school massacres by arming teachers a week after the deadly school shooting in Parkland, Florida.
The president of the Wisconsin Education Association Council told TODAY'S TMJ 4 he strongly disagrees with teachers arming themselves.
Ron Martin, who's also an 8th grade teacher, says there are other ways to protect students.
"I think there's some danger in creating legislation or policy that allows educators to carry guns in our public schools or even private schools for that matter," Martin said.
Martin understands we have a problem with gun violence in this country but he says more guns aren't the answer.
"There's some common sense gun laws that have already been out there proposed by several legislators at different times and have been met with a lot of resistance particularly by the NRA and others who are supported by the NRA," Martin said.
He's referring to universal background checks which he says would limit who can and cannot buy a gun.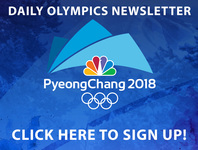 "This is what needs to happen," he said. "Our kids are telling us what needs to happen and we need to listen to them. We need to listen to them and take their advice."
Martin also believes more state and federal funding should be available to get more adults in schools to help the student to teacher ratio.