Deputies from the Milwaukee County Sheriff's Office prevented a man from jumping off a bridge, likely saving his life.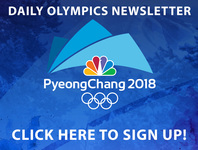 Around 2:20 a.m. on Feb. 21, deputies noticed a man standing on the edge of Hoan Bridge. They approached him and engaged in conversation, moving closer and closer as they spoke so that they could grab him when he began leaning backward over the edge of the bridge.
The 29-year-old man said he wanted to kill himself because he was upset he had not yet found a job since graduating college six years ago.
"This is the side of law enforcement that I love to see - compassionate, life-saving work performed through the deputies' heroic efforts," said Sheriff Schmidt, "They saved a person who was in emotional crisis and was prepared to kill himself, and now he has a chance to rebuild his life."
Deputies say the man was taken to Psychiatric Crisis Services for emergency detention.