Authorities in Fond Du Lac decided to be better safe than sorry when it came to the expected ice storm Monday evening.
Even once the warning was dropped mid-morning, many around town were still preparing.
At the county's Emergency Management Center, Manager Bobbi Hicken prepared to have staff stay on the clock longer if the storm hit to take 9-1-1 calls.
"Just because it doesn't seem to be as bad as it [was] anticipated to be, we are still going to watch it still going to be prepared," Hicken said.
Shelters had also been identified should there be a massive power outage leaving residents with no place to go.
At the Downtown Kitz and Pfeil True Value Hardware store folks had been stocking up on ice melt.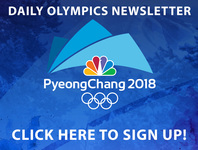 "On a regular basis it's been going out the door because they have been advertising the ice storm since last night," said Geoffrey Bares.
Both Alliant Energy and We Energies are preparing their staffs as well. We Energies told TODAY'S TMJ4 that they are preparing crews that can work extra hours if that's needed once the storm hits. Preparing for an ice storm is difficult to do. But the amount of ice originally predicted would certainly cause problems for power lines.
Warmer temperatures are expected to bring mostly rain to the area, with a chance of freezing in the overnight hours.