They look like great deals for trendy clothes showing up in your social media feed. Some of these ads have millions of likes but as the I-Team discovered many of these websites also have hundreds of complaints.
Those complaints have been filed with the Federal Trade Commission. Many shoppers saying they never got their order, or they can't return what they call poor quality clothes.
We went shopping for this story. Some of my coworkers and I ordered clothes from websites mentioned in hundreds of consumer complaints. Our experience wasn't much different.
"These are really cute." What Kelly Schwartz first thought when she saw an ad on her Facebook page for belle lily. Kelly lives in the green bay area; we caught up with her at a coffee shop in Sheboygan. She wants other shoppers to know about her experience.
She bought four dresses on the site spending more than $70. Only one was delivered. "I tried it on, and it was literally like a shirt. I don't even think my child could have worn it, it was so small," Kelly told us.
That was more than a year ago. The other three dresses never showed up. Kelly eventually stopped trying to get her money back. "I was just frustrated, and I gave up," she said.
When Kelly ordered from belle lily there wasn't a lot of input yet on social media. Now people are weighing in, warning other consumers. Comments range from "poor quality" and "not true to size" to "will not return anything!"
We bought clothes from four companies, all have an F rating with the Better Business Bureau and the most complaints filed against them with the FTC. Sizing and quality ended up being issues with all our items.
My producer ordered what looked like a coat online. "This material is terrible," was her first reaction when she opened her package. The FTC has received more than 650 complaints about Rosegal in the last three years. She had the same issues with the workout leggings, which were totally see through. Even though she only spent around $40, my producer felt it was not worth what she got.
Final verdict, "the quality was bad, the items were not as pictured."
Another coworker ordered from SAMMYdress. It has more than 730 complaints filed with the FTC. Her $13 shirt wasn't long enough.
The $17 jeans were not much better.
My $16 blouse from Dresslily is not made of the best fabric and is too short in the sleeves. And the seams were off on the $22 dress. The FTC has close to 500 complaints about Dresslily.
Kelly ended up filing a complaint with the BBB, which told us it's seen a big increase in these types of reports. Kelly hopes people do their research before they checkout.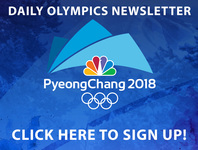 We got all our packages except one. It's been more than a month since we placed that order. One of the main complaints about these websites, is that it's impossible to return anything for a refund. Three out of the four websites we ordered from are owned by the same company out of China. We were told our money would be refunded, and we don't have to return the clothes.
Customer care managers for Rosegal, SAMMYdress and Dresslily said, "we take pride in resolving each customer's issue to their satisfaction." They also told us items on the websites are from third party sellers, and the products have thousands of ratings from happy customers.
The company Kelly filed a complaint against did not respond to our questions.
How to file a complaint:
Federal Trade Commission Consumer Response Center: 1-877-FTC-HELP (1-877-382-4357)
Better Business Bureau Scam Tracker