MILWAUKEE — Just because Cardinal Stritch University was closed down due to the coronavirus didn't mean the performing arts students weren't going to put on their season ending musical "You're A Good Man, Charlie Brown." Instead, they got creative.
"We kind of modified our script to where we didn't really have to react as much as it would be on the stage," Daniel Zavala, who played Charlie Brown, said.

There were no props, a virtual background, and minimal dialogue. It was more like mini monologues one after another. These were some of the changes the cast and creative team had to make for the show to work for an online platform.
How do you perform a musical when you are quarantining at home 🤔 The cast of You're A Good Man Charlie Brown at Cardinal Stritch University came up with a clever way of doing it. pic.twitter.com/hIwfy7nSij

— James Groh (@JamesGroh_) May 20, 2020
This wasn't a live show either. Each actor's parts were recorded from their respective home and then spliced together. Theater is all about the live experience - for both the audience and the actors. Zavala said that made it harder to be as in the moment as he would be on stage.
"It was kind of difficult to picture what they would say and how they would say it as they said it."
Katrina Hermann, who played Lucy, echoed those statements.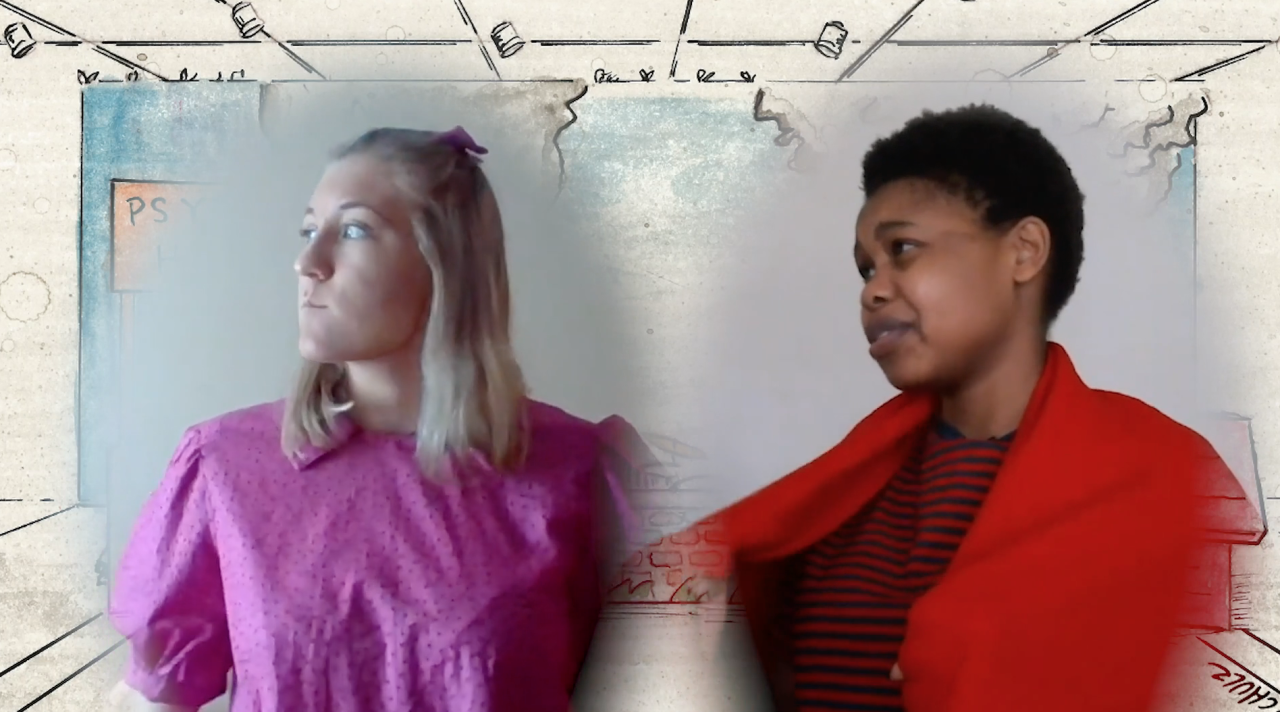 "A lot of what what you do is in person and reacting to the other person in the room, and sitting and staring at a screen by myself was a little bit different," she said.
Hermann is a senior, so this was her last performance as a Cardinal Stritch University student.
"It is sad because I didn't get to have that final bow and that applause, but I know I was still able to do something and I'm glad I was able to do this even though it was virtual."
There is minimal choreography and blocking in the show. Actors would turn their heads one way or another to show they were talking to someone in that direction. There were no big musical numbers with a full orchestra to wow the crowd either. Instead, a single piano accompanied the singers. The actors would record themselves singing the song with headphones in and then the music would be added to the final product later.
However, given all these obstacles, Mark Boergers, the Chair of the Performing Arts Department, said he is proud of what the cast and crew put together.
"The greater message here is that art will maintain, and that art can find a way regardless," Boergers said.
Given that this was such an unconventional musical performance, the cast and crew decided to play with that and broke the fourth wall. Moments where the actors turned their cameras on and off were included in the final version. It was a way to recognize the unprecedented nature of this production and to have a little fun as well.
The show can be viewed online until the end of Friday. You need a password and link to view it, though. To get that information email theater@stritch.edu.