Be careful the next time you get a match on Tinder or start talking to anyone you've met on an online dating site. A new scam targets lonely singles who are at a vulnerable time in their lives, especially around the holidays like Valentine's Day.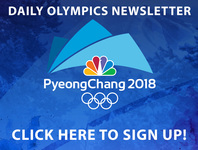 A true sign of a scam is that the con artist will give you a sad or complicated story, often involving them being out of the country, and asking you to send money, valuables, or, a pre-paid credit card or iTunes card.
Another popular backstory con artists use is that they are very wealthy or experts at investing money and convince victims to provide banking and other information so that they can help them "invest."
Over 14 thousand people fell victim to this scam in 2016, losing almost $220 million according to a report released by the FBI's Internet Crime Complaint Center.
Watch out for the signs of scammers, and if you do fall victim contact local police, your bank and anyone else who may need to know that your information and funds have been compromised. Also, alert the FBI's Internet Crime Center at ic3.gov and any other consumer organizations so that this scam can be prevented in the future.