Wisconsin native needs help to make it to the Indy car series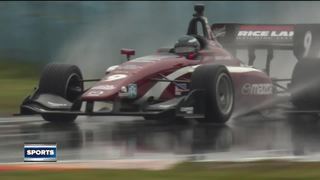 If you know anything about racing, it takes dough, to go. Birchwood, Wisconsin native Aaron Telitz needs your help, to help make his Indy dreams come true.
Telitz stopped by the TODAY'S TMJ4 studio to talk with our Lance \Allan on the tough start to his Indy lights season, his connection to Milwaukee with Belardi Racing, and how you can help fuel his Indy car dreams.