The United States has beaten Canada in a shootout to win their first Olympic gold since 1998 in women's hockey.
Jocelyne Lamoureux-Davidson scored in the first extra round of the first shootout tiebreaker in Olympic women's hockey history on Thursday to give the United States the gold medal with a 3-2 victory.
Maddie Rooney stopped Meghan Agosta on her second try of the shootout to clinch it. Rooney stopped 29 shots in regulation and the 20-minute overtime. Shannon Szabados made 39 saves for Canada, which had won four straight Olympic gold medals.
It was 2-2 after three periods and 2-2 through five shooters in the tie-breaker.
It was the second straight overtime in the gold medal game for these two teams, but the first shootout in Olympic women's hockey history.
The Canadian women's hockey team wept on the ice as they accepted their silver medals after losing to the Americans.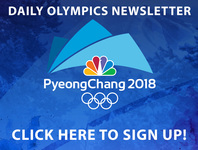 One Canadian player, Jocelyne Larocque, took her medal off immediately and held it in her hands as the Americans stood nearby awaiting their gold Thursday.
Larocque says, "It's just so hard." She says, "We wanted gold but didn't get it."
Canadian coach Laura Schuler says, "There's not a lot of words that can describe how you feel. It was a great game of hockey."
The U.S. beat Canada in a shootout to win their first Olympic gold in women's hockey since 1998. Canada had won the last four Olympic gold medals.