WAUWATOSA -- It's almost time for local Olympic speed skaters to leave for Pyeongchang, South Korea to compete in this year's winter games. Before they could leave, a celebration was held to send them off right.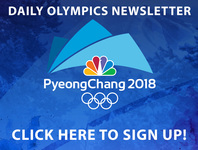 The send-off dinner was held at a hotel in Wauwatosa. Eleven of the 13 athletes on this year's team were in attendance to meet their supporters.
For some, the nerves are starting to set in.
"Definitely nerves, now it's go time again," said Mitch Whitmore, a member of the U.S. Olympic Speedskating team. "I'm excited to get over there and just skate my best."
The Waukesha North grad accomplished one of his career goals Friday night when he set the Pettit Center's track record in the 500-meter race.
He says the support he's received from the community following the trials has been amazing.
"I know people know about speed skating in the Milwaukee area, most of them probably haven't seen it but now that they've had the trials and so many people did get to check it out, I think it really created a little bit of a buzz around the sport," he said.
Sunday's send-off dinner was also a fundraiser for the Pettit Center's 25th anniversary.
"We've been delighted, the community's been great, athletes have been great, we've been pleased with the results," said Executive Director Randy Dean.
He also said he underestimated how much excitement would surround the trials and the team. Every day of the trials was sold out.
"It's a great statement about Milwaukee supporting speed skating," he said.
Also in attendance at Sunday's event were speed skating legend's Bonnie Blair and Dan Jansen, who were the inspiration behind the Pettit Center in the early '90s.