Colin Cowherd declares Green Bay Packers' Super Bowl window closed
"Aaron Rodgers will end career with 1 Super Bowl"
Fox Sports commentator Colin Cowherd declared the Packers Super Bowl window closed on his Television show, The Herd with Colin Cowherd.
"It's the first time in about a decade, between Favre and Aaron Rodgers, that if you asked me Super Bowl favorites, I don't think of Green Bay," Cowherd said.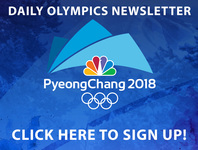 Cowherd added that he's not saying it couldn't happen, but with the prevalence of good young quarterbacks and coaches in prime free agent markets like Los Angeles, San Francisco and Philadelphia, it will be an uphill climb for the Packers.
"I think Aaron Rodgers is going to end (his career with Green Bay) with one Super Bowl," he said. "One trip, one Super Bowl."