Why Every Parent Needs to Know About Juuling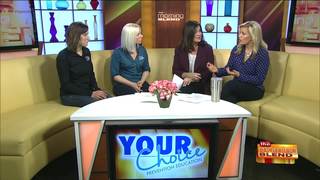 Many smokers turn to vaping or e-cigarettes as an alternative that's supposed to be better for your health than traditional tobacco cigarettes. But a new vaping trend called "Juuling" is very dangerous. Experts say it has the same amount of nicotine as an entire pack of cigarettes! And it's now very popular with kids. Ashleigh Nowakowski and Katie Morrow are from Your Choice to Live, a nonprofit that provides alcohol and drug education, support, and intervention. They join us with important information for all parents.
For more information on Your Choice to Live, visit YourChoice-Live.org.