Hosting the Cocktail Party at Home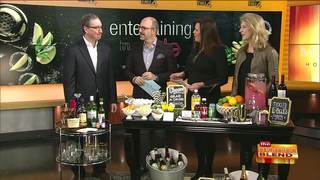 Turn your home into the perfect bar for entertaining in style! Your favorite experts from Dynamic Events by David Caruso brought to you by Marcus Hotels & Resorts are back again to show you exactly what tools and ingredients you should have in stock at home to entertain like a pro. Everything from alcohol to mixers and all the garnishes, tools and touches in between - you'll be the host everyone will want to visit! More of a wine-lover? David is joined by Rick Forelicher of Grand Geneva Resort & Spa to chat about the 2018 Lake Geneva Festival of Wine, May 4-6, 2018. Wine and dine with Duckhorn Wines, wake up to yoga and mimosas, let out your inner artist and much more.
To book your tickets and stay at Lake Geneva Festival of Wine, visit: LakeGenevaFestivalofWine.com. To learn all about David Caruso and Dynamic Events, visit DynamicEventsInc.com.