With the rising temperatures, this weekend is the perfect time to go out and get moving. Visit Milwaukee shares some family-friendly fitness activities perfect for those who have a hard time finding the motivation to workout during the winter season.
There are plenty of indoor activities for those of you hoping to stay out of the snow this weekend. Many of them are so fun you won't even realize you're getting a workout.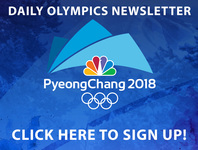 One option is indoor rock climbing at Adventure Rock. Adventure Rock has locations in Brookfield and Milwaukee. The Milwaukee location is open for regular hours 9 a.m. to 10 p.m. over the weekend, but the Brookfield location is closed until Sun. Jan 28. On Sunday the gym will be open from 9 a.m. until 10 p.m.
If you can't see yourself spending an entire afternoon rock climbing visit Bounce Milwaukee where you can choose from rock walls, bounce houses and laser tag.
Bounce Milwaukee is open for all ages Fridays and Saturdays from 10 a.m. to 9 p.m., and later on guests ages 21 and older are invited to jump from 9 p.m. to 1:30 a.m. Bounce is open to people of all ages Sundays 10 a.m. to 8 p.m.
Another bouncing option is at Helium Trampoline Park in New Berlin. Families are invited to bounce on over 130 "spring-loaded interconnected trampolines" from 12 p.m. until 11 p.m. on Fridays, 10 a.m. to 11 p.m. on Saturdays and 10 a.m. to 8 p.m. on Sundays.
Now, if you are looking to get outside this weekend you might want to check out Winterfest on Sat. Jan, 27.
Winterfest includes all kinds of winter activities such as ice skating, sledding, Door County sled dogs and more. The event starts at 12 p.m. and goes until 4 p.m., but families with children can attend the event earlier during "Winterfest for Afternoon Nappers" from 10:30 a.m. to 12 p.m.
Another option for a winter day of play is Family Snow Day at Schlitz Audubon.
Family Snow Day takes place on Sun. Jan, 28 from 12 p.m. to 3 p.m. Families can participate in guided nature hikes around Lake Michigan, snowshoeing and an owl meet and greet featuring a Snowy or Barred Owl depending on what time you attend.
Last but not least, if you're looking for something a little quieter snowshoeing and cross-country skiing are always an option at one of the Milwaukee County Parks.