Olympic speed skating coach discusses Team USA and coaching
Jeff Klaiber joined TODAY'S TMJ4 for an Olympic edition of Ask the Expert Monday.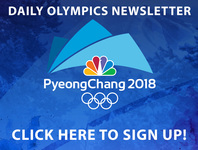 Klaiber has coached Olympic speed skater Emery Lehman and is an MPS substitute teacher. He's been coaching and teaching for seven years now.
Klaiber discussed some of the struggles with Team USA's performance and coaching.