The Philadelphia Zoo announced Tuesday that Coldilocks, the country's oldest polar bear, has been euthanized.
Coldilocks just celebrated her 37th birthday on December 13, outliving the average lifespan of a polar bear by 14 years.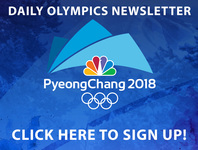 The Philadelphia Zoo said in a public statement that the difficult decision was made after "a variety of age related medical issues" and "worsening changes in her behavior and apetite."
"We are truly saddened this week - Coldilocks will be greatly missed." Dr. Andy Baker, the zoo's Chief Operating Officer said in the statement.
The Philadelphia Zoo works closely with Polar Bears International, a nonprofit that works to conserve polar bears and the sea ice they depend on.
The zoo is accepting donations in Coldilocks' honor on their website, by adding her name in the honor section.