EAGLE — There is a town in Wisconsin where many of the homes are separated by farms, but just because there is a little more space between each house doesn't mean that neighborhood feel is lost.
"I would say this is a wonderful neighborhood, and it becomes greater and bigger. It's a community. This is people that may live down the road from each other, but with one phone call they are there to help with whatever needed just like a smaller neighborhood," Erica Mallory, who lives in Eagle, said.
Eagle, Wisconsin is about 45 minutes southwest of Milwaukee. Neighbors there own cattle, grow their own food, and their properties are a few acres. It means a little more walking, or perhaps even a drive, to go say hi to a neighbor.
That is why I went to Eagle. I wanted to learn about neighborhoods in rural areas. I met Erica Mallory so she could show me Eagle through her eyes and her experiences. Where we went, who we talked to, and what we talked about was all up to her. I just asked that she be honest and vulnerable.
Erica lives on a small farm in Eagle. There's no walking down the block to see someone.
"Just up the road and that seems to be in rural neighborhoods. There's always 'up the road.''Down the road.' 'Across the field.' Instead of a couple blocks away, the measurement is up the road." Mallory said.
One of the people Erica wanted me to meet was Jan Suhm. So we went 'up the road' to see her.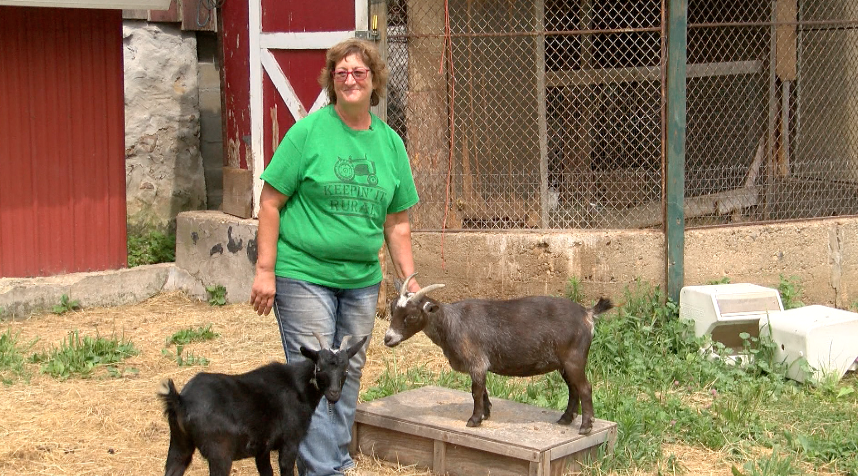 Jan and her husband used to own Suhmers Saloon in Eagle. They have since retired but are still working. They help run a family farm now.
"I moved out here because it was rural. We started in West Allis. We moved to New Berlin. Then we moved out to Eagle. The further we moved away from the city, the better we liked it," Jan said.
That doesn't mean Jan doesn't want neighbors. Jan will regularly come by Erica's house for some dill or other herbs when Erica has some.
However, not all food can be picked up at a neighbors house. Erica wanted to take me to one of her favorite restaurants in Eagle, MP Taqueria.
Eddie has become a staple in Eagle as the only Mexican restaurant in the area. Plus, since it is a small town, he recognizes just about every face that comes in for a bite.
"When we go on our walks, it seems like everyone waves to everyone. It's like a non-stop - I almost feel like I'm doing the mayor walk. Not that I'd ever run for the mayor of Eagle," Eddie said.
Even though the neighbors in Eagle like to have their space, it doesn't mean they are any less neighborly. In fact, for Erica, it means the exact opposite.
"It's also the work that you may have to put into it which also makes those neighborly relationships that much more meaningful. If you do have to take a stretch to walk over to your neighbor's house, it means something. They're worth that," Erica said.
If you want your neighborhood to be featured or know someone who would be a good ambassador for their community reach out to James Groh at james.groh@tmj4.com.