SHOREWOOD --
Fresh off the #MeToo movement, a new women-only workspace in Shorewood aims to create a coworking community.
Men are allowed in when invited.
The idea was born by Shelia Long. Long noticed women in Shorewood were using coffee shops as their workspaces.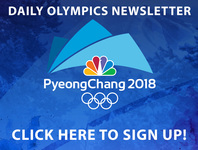 Long looked closer and found a lack of understanding in what a modern-day working woman needs: Flexibility.
"They wanted to be really close to home because they might have to pick up their kids from school so they needed something in the neighborhood," Long said.
That is how she came up with the idea MalamaDoe. 'Malama' means to protect in Hawaiian. 'Doe' represents women. Each room in the office space on Oakland Avenue serves a different purpose.
This includes a green screen to inspire women to take their businesses online. The goal is to cultivate ideas to get their business to the next level.
The women also gather together for weekly meetings. On Tuesday for example, the women learned how to use the YouTube platform for their business online.
"We are all role models to each other," Long said.
There is a monthly fee for women to join. Seventeen women have signed up so far.
To learn more, click here.