The prosecution continued to call witnesses Thursday morning in the trial of the Brown Deer Police officer accused of shooting an unarmed, argumentative suspect nearly two years ago.
28-year old Devon Kraemer is on trial for aggravated battery, use of a dangerous weapon, in connection with the shooting that injured Manuel Burnley Jr. on March 14, 2016.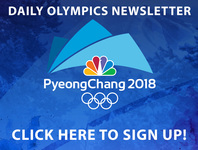 Burnley Jr. boarded an MCTS bus on Brown Deer Road and became argumentative after the driver told him about a change in policy related to bus transfers.
The bus driver told investigators she continued along her route until she spotted a pair of Brown Deer Police squad cars parked near 60th and Brown Deer Road. The bus driver pulled over and flagged down the two officers.
Kraemer and Officer Michael Leeman boarded the bus and talked with Burnley Jr. According to investigators, Burnley Jr. remained argumentative and refused to comply with instructions from police as he was escorted off the bus.
A struggle ensued in which Burnley Jr. and the two police officers all fell to the ground. At some point, Kraemer fired a single round into Burnley Jr.'s back. He was injured and lost part of a lung.
Leeman spent much of the day Thursday on the witness stand.
He testified that, on the day of the shooting, he and Kraemer were both working second shift. Leeman added the two officers were each working out of their own squad car, and not paired together in one vehicle.
Prosecutor Jim Griffin pressed Leeman about his recollection of the shooting.
In an interview with Milwaukee Police two days after the shooting, Leeman said that at one point Burnley Jr. put a hand on his throat and he slapped it away.
A 2017 report by an investigator working for the defense presents a different story. The report claims that Leeman said Burnley Jr. was on top of him and in a position to possibly "choke him out."
Leeman told Griffin he may not have explained things clearly enough during the second interview.
Griffin also asked Leeman if anyone, either on the bus or during the scuffle, made a grab for his SIG Sauer P227 firearm.
"I can't say yes or no. I believe someone was trying," Leeman said.
"How do you know?" Griffin asked.
"Just what was happening around me. What was going on. Things I felt, things I believed," Leeman said.
Kraemer's attorney is arguing to jurors that his client feared for her safety, as well as the safety of her partner, and could not see Burnley Jr.'s left hand during the struggle.
At the time of the altercation, Kraemer, who is 5'-5" tall, weighed roughly 140 pounds. The 5'-10" Burnley Jr. weighed roughly 370 pounds.
Kraemer told investigators she also thought Burnley Jr. might be armed.
However, the officers didn't search him on the bus or even after the shooting when he had been handcuffed.
"Have you ever not searched a guy you thought might have a weapon on him?" Griffin asked Leeman.
"No, sir," the officer replied.
Burnley Jr. was never charged in connection with the incident.
Kraemer is currently on administrative suspension from the Brown Deer Police Department, according to Chief Michael Kass.
The trial will likely run into next week.