The prosecution continued to call witnesses on Monday in the trial of the Brown Deer Police officer accused of shooting an unarmed, argumentative suspect nearly two years ago.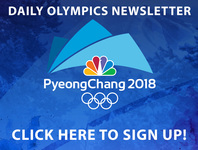 28-year old Devon Kraemer is on trial for aggravated battery, use of a dangerous weapon, in connection with the shooting that injured Manuel Burnley Jr. on March 14, 2016.
Burnley Jr. remained on the stand Monday morning. His testimony, which began Friday afternoon, was the last thing jurors heard before the weekend break.
He maintained Monday during questions from prosecutor Jim Griffin that he was not resisting handcuffs after Kraemer and another officer escorted him off a bus near 60th & Brown Deer on the afternoon of the shooting.
"I was just trying to put my arms behind my back," Burnley Jr. said.
"I remember hearing, 'we're going to have to tase him,' and then, pow," he also said.
Burnley Jr. boarded the MCTS bus on Brown Deer Road and became argumentative after the driver told him about a change in policy related to bus transfers.
On the witness stand Monday, Burnley Jr. said the driver told him he needed an M-Card to obtain a transfer.
But during questioning from defense attorney Michael Steinle, Burnley Jr. admitted that police took photographs of an M-Card in his wallet following the shooting.
"There was an M-Card in your wallet?" Steinle asked.
"That wasn't in my wallet the day I got shot," Burnley Jr. replied.
"So the police planted it there?" Steinle asked.
"I'm not saying that. But that wasn't in my wallet," Burnley Jr. said.
The bus driver told investigators that, following the argument with Burnley Jr., she continued along her route until she spotted a pair of Brown Deer Police squad cars parked near 60th & Brown Deer Road.
The bus driver pulled over and flagged down the two officers. Kraemer and Officer Michael Leeman boarded the bus and talked with Burnley Jr.
According to police, Burnley Jr. remained argumentative and refused to comply with instructions from police as he was escorted off the bus.
A struggle ensued in which Burnley Jr. and the two police officers all fell to the ground. At some point, Kraemer fired a single round into Burnley Jr.'s back.
He was injured and lost part of a lung.
Kraemer's lawyers have argued she was worried for her safety as well as Leeman's when she fired her weapon.
Kraemer told investigators following the shooting that she thought Burnley Jr. might be armed or reaching for Leeman's firearm.
Burnley Jr. was never charged in connection with the incident.
Kraemer is currently on administrative suspension from the Brown Deer Police Department, according to Chief Michael Kass.