The Wisconsin DNR confirmed a cougar sighting in Washington County, caught on camera in Colgate last week.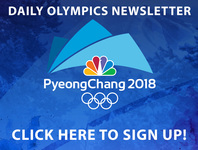 A DNR spokeswoman said this is the first confirmed cougar sighting in southeastern Wisconsin in 10 years.
"It's pretty exciting to hear that he's come this far thinking of all the highways and things he must have crossed," said Nina Demichei.
Like many in Colgate, Raymond and Nina Demichei saw the viral video making its rounds Tuesday night.
"It looked like probably a big male cougar, probably over a hundred pounds," said Demichei.
The Demicheis admit, they were shocked by the big cat's size. Cougars are the largest wildcats in the U.S., ranging from 75 to 125 pounds when fully grown.
"He's not a regular kitty cat that's for sure," said Demichei.
DNR Wildlife Biologist Diane Robinson said it didn't take long for specialists to verify it was in fact a cougar.
"If you look at the video itself you can see a variety of different things in the background and we were able to measure those things in relation to the animal," said Robinson.
Robinson believes this is the same cougar that was caught on a trail camera last month in the Fond du Lac area. If you encounter one, do not act scared or run away.
"Stand up, make noise, look loud," said Robinson. "Remove yourself from the situation, but maintain eye contact with the animal."
Robinson said this big cat is likely already out of the area, but even if it's sticking around, the Demicheis aren't worried.
"A wild animal like that, he's not going to be monkeying around with people," said Demichei.
The DNR said the nearest established cougar population is in South Dakota. That's where they believe this one is from.