WEST ALLIS - Police are looking for suspects who allegedly recorded a woman in a restroom.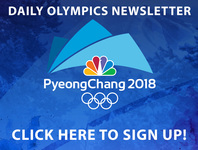 West Allis Police Department received a complaint of a woman who was possibly recorded in a business's restroom without consent.
The incident took place on January 27 between 4 and 5 p.m. around 84th Street and Greenfield Avenue.
The police department posted pictures of the subjects on Facebook.
The suspects are described as two black females who are between the ages of 18 and 20. One suspect was wearing a burgundy shirt and jeans. The other suspect was wearing a long hooded jacket and jeans.
Another 18 to 20-year-old black female was with the two main subjects. She was wearing a dark coat, purple shirt, and jeans.
Anyone who can help identify the pictured suspects is asked to contact Detective Wink of the West Allis Police Department at 414-302-8092 or anonymously call Crime Stoppers at 414-476-CASH.