The Waukesha County Sheriff is looking for a masked, armed robber who hit a Clark gas station in Sussex this week.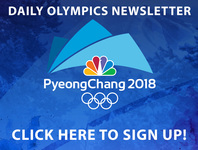 The sheriff's department said on Facebook the man entered the Clark station on Main Street at 7:31 p.m. on Tuesday and pointed a gun at the store clerk.
The suspect got the cash and took off, running eastbound towards Waukesha Avenue.
The sheriff's office believes the suspect is a white male, 5'9" to 5'10" tall with a medium build. He was wearing dark clothing and a ski mask at the time of the robbery. He also had a dark winter glove on his right hand and a latex glove on his left hand.
If you know anything about the robbery or have information about the suspect's whereabouts, you are urged to contact Detective Hoppe at 262-896-8047.