CHICAGO (AP) -- A wintry blast of weather it taking aim at the Upper Midwest, with forecasters warning that the storm could bring up to a foot of snow to some states.
The National Weather Service has issued winter-weather warnings and advisories across parts of Iowa, Illinois, Wisconsin, Michigan and Indiana. The snow is expected to start falling late Thursday afternoon and evening, continuing through Friday as the storm moves east.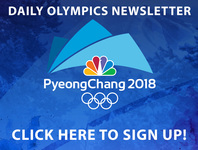 Snow accumulation totals are expected from 1 to 3 inches in Nebraska, up to 8 inches in Iowa, and up to a foot in Illinois, Indiana and Michigan.
Snowfall is forecast to be heavy at times in some areas, with rates of an inch per hour possible.
The National Weather Service warns that "travel will be difficult to impossible at times."