WAUKESHA, Wis. (AP) -- A University of Wisconsin-Rock County men's basketball coach and his adult son have been charged with attacking a referee following a recent loss at UW-Waukesha.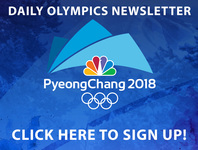 Forty-one-year-old Jamal Mosley and his 20-year-old son, J'shon Mosley, a team manager, are accused of tracking down the referee after the Jan. 3 game and beating him as he fell to the ground. A criminal complaint says witnesses stopped the attack and called police.
The referee, Patrick Anderson, sustained abrasions and cuts around one of his eyes, which was swollen shut.
The Journal Sentinel says Mosley told police Anderson had disrespected him during the game, called him boy, and had given him two technical fouls. Mosley says Anderson threw the first punch.
Mosley and his son, who live in Madison, are charged with battery and disorderly conduct. They are due in court Feb. 19.