MILWAUKEE – Police are still looking for two people involved in a stolen car crash outside the UW-Milwaukee Student Union over the weekend.
The crash happened Saturday night. Three suspects were being chased in a stolen car by police for two separate armed robberies that happened around 9:30 p.m. in the 900 block of Mason Street in downtown Milwaukee.
Milwaukee Police located the suspects following the robberies and the police chase began. The chase continued to the city's east side and ended when the suspect's vehicle ended up losing control and crashing into a sign outside of the UW-Milwaukee Student Union.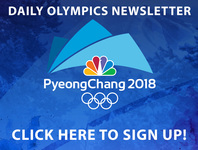 After the crash, the suspects ran into the Student Union. Police say two suspects were last seen heading north toward Shorewood. The third suspect -- an 18-year-old man -- was arrested at the scene.
Police say property from both of the robberies was found inside the vehicle.
Milwaukee Police say they will present the case against the arrested suspect in the coming days to the Milwaukee County District Attorney's Office.