Another blast of snow makes things a little interesting for delivery drivers in Milwaukee.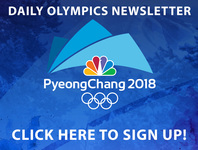 All day delivery drivers have been going non-stop. Friday is National Pizza Day, plus, everyone likes to order food on snow days.
August Scholz has been a delivery driver for 6 months. He works for Ian's Pizza on North Avenue. Delivering in the snow isn't an issue for him.
"It's manageable. Not too hard," Scholz said. "Oh yeah, I love it. I love driving in the snow."
He says when a storm hits like this on Friday, the store adds 15-20 extra minutes to delivery times as a precaution.
Even with the extra time, Scholz says people are happy to see him.
"Yeah people are pretty generous on days like today, and that's pretty nice. Like the roads aren't great but just want to deliver the pizzas as fast as I can," he said. "Nobody wants to come out; they just want to stay in so we have to do all the driving for them."