SHEBOYGAN--A local blogger and freelance journalist was called out in a news release by the Sheboygan Police Department for reporting an unverified school shooting threat on various websites and social media.
According to the SPD, a student at Sheboygan South High School refused to check in with a school staff member and school security responded to help locate the student. Rumors spread throughout the school about the response.
"At least one student made a post to social media indicating a threat. The school security team responded to the false rumors by meeting with students to stop the spread of false information, remove the post from social media and stop the spread of fear within the school," said SPD Chief Christopher Domagalski in a news release.
MySheboygan, Incident Response, and Wisc. Public Safety, who are all run by Asher Heimermann, tweeted out "DEVELOPING: Police investigating shooting threat aimed at Sheboygan South High School."
"His website posting included a screenshot of a Facebook post that had been removed hours earlier in response to the schools' efforts to stop the false rumors. His postings also included the use of the Sheboygan Police Department patch to try and lend credibility or authenticity to the information," said Domagalski.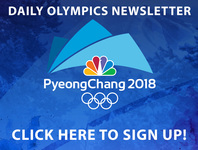 SPD stated that the information Heimermann gathered was not verified or accurate in any way.
"I will not tell anyone in the greater Sheboygan Community where to get your news as that clearly is a personal choice. I do however caution everyone to understand that 'having a website and Facebook page does not make you a journalist!'" said Domagalski.
It appears the stories and posts were removed from all sites and replaced with an updated story. In the updated story it stated that MySheboygan attempted to contact SPD but the call was not immediately returned and only after the original story was published did SPD clarify what happened to MySheboygan.