The Town of Salem Fire Department said a driver was swept off a roadway impacted by Fox River flooding late Wednesday afternoon.
Salem Fire Chief Mile Slover said Riverside Drive was closed when the driver bypassed the barricades.
"She drove through standing water, a very good large size that she could actually see and in fact was not able to get through it, caused her to lose control and the car started to float," Slover said.
Slover told TODAY'S TMJ4 the vehicle came to a halt off the roadway in about four feet of water.
"Witnesses told me the car started to float, she could have ended up in the river, but happened to be able to go the other way and she was lucky she got away without any injuries," said Slover.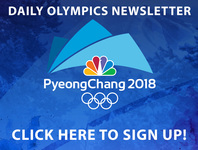 By Wednesday afternoon, the Fox River swelled past its banks. The National Weather Service shows it's on the fringe of moderate flood stage at about 13.5 feet deep. Several residents in the Village of Salem Lakes found their homes surrounded by water, two days after heavy rains.
"How many weather-related storms have we had in the nation here in the last couple of months and everyone is told, do not drive through standing water?" Slover said.
The Town of Salem fire department was assisted by the Silver Lake Rescue Squad and the Kenosha County Sheriff's Department.