MILWAUKEE -- The Wisconsin State Assembly passed a bill last December to grant nonprofits more funding to give rides to people who've had too much to drink.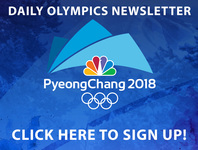 The funding is through the "Saferide Program." The program gives $25 vouchers for a free taxi ride home.It has been a staple of the Tavern League of Wisconsin for more than 30 years -- and new grant money from this bill will help keep the program going.
Before this bill passed, Tavern League of Wisconsin raised most of the program's funds through fundraisers. They also received money from the Department of Transportation's OWI surcharge convictions. SafeRide is currently offered in more than 60 counties, and here in Milwaukee County, more than 70 bars can offer rides.
Sharon Ward has been part of the Tavern League of Wisconsin for more than 40 years and says this program has made the roads safer.
"All you have to do is tell the bartender I need a safe ride...There's not one business member that I know throughout the years who wanted to be the headline. 'Drunk driver from so-and-so's bar'," says Ward.
Jason Hall works at the bar, Hosed on Brady, and has been a member of the Tavern League of Wisconsin for a couple years. He says the voucher isn't hard to get or use.
"It's just as easy as ordering a drink. There's nothing more to it. You're ordering a vodka lemonade...Hey look can I get one of those safe rides?" Says Hall.
According to League's data, because of the SafeRide program, Wisconsin has seen a decrease in alcohol-related incidents: 58% in deaths, 47% in injuries, and 38% in crashes over the past 10 years.
Sometimes your SafeRide is a bar-trusted good Samaritan, like Hall. He says he doesn't do it often, but he always wants to make sure customers get home safe. But, most of the time the SafeRide is a cab, and it's always free. All you have to do is ask.