Report: Milwaukee named 11th worst city to live in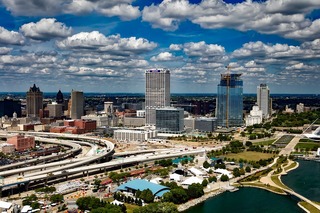 MILWAUKEE -- According to 24/7 Wall Street, Milwaukee ranks as the 11th worst city to live in.
The report says more than one in four Milwaukee residents live in poverty. At 26.4 percent, Milwaukee has a poverty rate more than double the state's average.
According to the study done by 24/7 Wall Street, there were 1,546 violent crimes for every 100,000 Milwaukee residents, more than five times the statewide violent crime rate of 306 per 100,000. In the last five years, Milwaukee's population has also decreased by .5 percent.
This study focused on nine major categories: crime, demography, economy, education, environment, health, housing, infrastructure, and leisure. Each category had specific measures that contributed to the city's overall score.
Everything from average household income, unemployment rate, crime rate, to air pollution and much more were put into consideration. The city that finished as the worst to live in was Detroit, Michigan.