**CLARIFICATION—No decision was made Friday about closing Racine Unified Schools due to weather. The district told TODAY'S TMJ4 it will make a decision about closing schools by 5 a.m. Friday morning.**
The snow was falling in Racine Thursday night, but what people here do not know yet is if there will be a snow day. But the big question for a lot of people: is it enough for a snow day?
At 6 p.m. Thursday people were already making plans for the next day.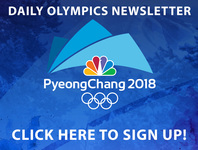 "I'm going to hunker down," said Terri Sorg who was picking up some last minute groceries.
Those are plans some kids wanted to have as well.
"I am hoping for a snow day," said Delaney Johnson, 8.
"Just close the schools," said Vesna Franklin who was going to babysit her nieces if they shut down.
Some people were already celebrating their own version of an adult snow day.
"We have a snow day at work. It has been approved," Sorg said. "They said stay home, be safe."
"I'm off tomorrow. I will watch the snow come down and shovel when I have to," said Racine resident Don Walters.
But not everyone wants one. Racine mom Adriane Beaufort wants to see her 6-year-old at school.
"It's a headache so no absolutely not," Beaufort said.
When her son heard that, he got very upset.
Brandon Beaufort answered back, "I don't want to go to school tomorrow. I just want to stay home."