RACINE COUNTY -- A Franksville man was charged with his 8th OWI in Racine County after he was caught swerving into a ditch by the Racine County Sheriff's Office.
It happened Saturday, just after 1:30 p.m. at the intersection of CHT K and 76th Street in the Town of Raymond.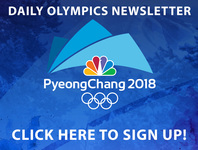 When deputies approached the man, Kurt Baumann, they noticed he smelled of alcohol.
According to the criminal complaint, the 55-year-old admitted to the deputy to having a couple beers. After failing a sobriety test, the officer searched Baumann and found two straws with powdery substances in his jeans.
When the officer asked about it, Baumann said, "I did a line of blow."
The deputy then searched Baumann's car and found an open 30-pack of Coors Light behind the driver's seat along with 11 open cans throughout the car.
Baumann was transported to Wheaton Franciscan All Saints Medical Center for a legal blood draw.
During his interview with police, Baumann admitted again to snorting cocaine with a friend a few hours before he was pulled over. He also admitted to police he got Alprazolam pills from a friend who told him that "They will help me." Baumann also stated he swallowed a full bar of Alprazolam a few hours as well.
Baumann is scheduled to be in court in March.