MILWAUKEE -- The prosecution has rested its case in the trial of the Brown Deer Police officer accused of shooting an unarmed, argumentative suspect nearly two years ago.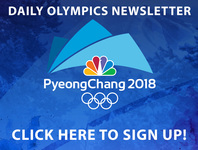 28-year old Devon Kraemer is on trial for aggravated battery, use of a dangerous weapon, in connection with the shooting that injured Manuel Burnley Jr. on March 14, 2016.
Burnley Jr. boarded an MCTS bus on Brown Deer Road and became argumentative after the driver told him about a change in policy related to bus transfers.
The driver, who testified in court Monday that she was frightened, eventually called officers on board to remove Burnley Jr. from the bus.
Kraemer and Officer Michael Leeman boarded the bus and talked with Burnley Jr. According to police, Burnley Jr. remained argumentative and refused to comply with instructions from police as he was escorted off the bus.
On Tuesday morning, a passenger on the bus who witnessed the altercation remembered what happened.
He said that, once off the bus, all three people fell to the ground in a struggle after Leeman performed some type of tripping movement on Burnley Jr.
The witness testified that Kraemer was having a hard time getting one of Burnley Jr.'s arms under control and into handcuffs.
At that point, he said Kraemer fired a single round into Burnley Jr.'s back.
"People on the bus started saying, 'Oh, she shot him. She shot him.' So (Kraemer put her gun back, looked up, and told the bus driver to 'get out of here,'" the eyewitness testified.
Burnley Jr., who took the witness stand earlier in the trial, was injured and lost part of a lung. He was never charged in connection with the incident.
Kraemer's lawyers have argued she was worried for her safety as well as Leeman's when she fired her weapon.
Kraemer told investigators following the shooting that she thought Burnley Jr. might be armed or reaching for Leeman's firearm.
The defense called several witnesses to the stand on Tuesday afternoon.
Brown Deer Police Investigator Fernando Santiago backed up a claim Leeman made on the stand last week, when he said that at some point during the scuffle Burnley Jr. placed a hand on his neck.
"I could see that his neck was red," said Santiago, who transported Leeman from the shooting scene back to the police department.
"(Leeman) said, 'He had me by the neck,'" Santiago added.
Milwaukee Police Detective Shalondia Tarver, who helped investigate the shooting, testified Tuesday that she interviewed the bus driver shortly after the shooting occurred.
During that interview, Tarver said the bus driver remembered Burnley Jr. using foul language and yelling, but not making any threats.
However, when questioned by defense attorney Michael Steinle, Tarver added the bus driver did mention she was afraid of Burnley Jr.
"She was very scared of this individual, correct?" Steinle asked.
"(The driver) indicated that she did not know what he would do, yes," Tarver replied.
Kraemer is currently on administrative suspension from the Brown Deer Police Department, according to Chief Michael Kass.