Pizza Ranch, a popular pizza chain, is coming to West Bend in spring of 2018.
According to a release from Pizza Ranch, the restaurant, located on West Washington Street, began construction in December of 2017 and it is expected to open in a few months.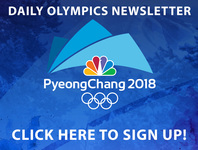 Since its beginnings in 1981, the chain has opened more than 200 locations across 13 states.
Matt and Stacy Gehring will run the restaurant along with their parents, who have been long-time owners of a Pizza Ranch location in Luverne, Min. for 25 years.
The opening is predicted to bring in almost 100 jobs.
"We're excited to help our team members grow and build their skills for Pizza Ranch and future careers throughout their lives," Stacy said.
Community is important to the couple and they look forward to playing a big role in West Bend and the company has hosted events for non-profit organizations.
"We're ready to bring craveable food and a family-friendly environment to West Bend, and will help the community fundraise with our Community Impact Nights," Stacy said.
The West Bend location will have sit-down dining options as well as carry out and delivery. The construction team is adding a pick-up door to ease carry out services. They will also offer catering services.
To learn more about Pizza Ranch, click HERE.