.@MilwaukeePolice investigating theft of a rare original Picasso from DeLind Fine Art Appraisals on N Jefferson. Piece valued at $35-50K pic.twitter.com/F8tlmXqD3K

— Ben Jordan (@BenJordan3) February 17, 2018
MILWAUKEE -- Milwaukee police are investigating the theft of a rare piece of work by Picasso from a downtown art appraisal shop that's worth between $35,000 and $50,000.
The artwork was stolen from DeLind Fine Art Appraisals on North Jefferson Street.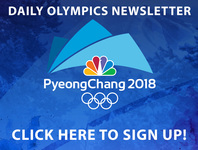 The owner of the appraisal shop tells TODAY'S TMJ4 someone walked in Friday and took off with the original Picasso piece. It was framed, sitting on a shelf, and was just one of thirty copies made, and it was signed by the legendary artist nearly 70 years ago.
Bill DeLind, the owner of DeLind Fine Art Appraisal, says he doesn't' think the thief knew the artwork's value.
"I doubt that very seriously unless they're a whole lot smarter than they think they are," DeLind said. "We've never had prices up, not even identifying the artist."
Unfortunately, no employees were on the main floor of the shop when the theft took place and there are no working surveillance cameras inside.
While police are investigating, the owners have contacted local auction houses, museums, and art galleries making this virtually impossible to resell.
Anyone with information on this theft is urged to contact Milwaukee Police.