MILWAUKEE – Five teens were arrested after a police chase ends with a crash into a home on Milwaukee's south side.
The crash happened early Monday morning, near the intersection of 13th Street and Ohio Street.
Police found five teens breaking into cars near 35th and Morgan around 4:30 a.m. Monday. When police approached them, the police chase began.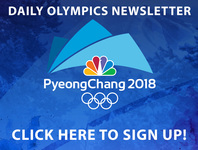 The high-speed chase lasted a couple of miles before the car ended into the home.
Police recovered several stolen items inside the car, including key fobs and marijuana.
Police say the suspects were an 18-year-old, two 17-year-olds, and two 16-year-olds.
A 17-year-old and 16-year-old were also involved in a stolen car chase back in November. The other 16-year-old was just arrested two weeks ago for a stolen car chase that ended with cops using Onstar. 
Right now, there is no word if anyone was injured.
Stay with TODAY'S TMJ4 for further updates on this developing story.