MINOCQUA, Wis. -- A community in Wisconsin has built a 30-foot-tall snowman for the first time in a few years.
The snowman "Snowmy Kromer" is outside the Minocqua Area Chamber of Commerce and wears a size-96 hat made custom for him in 2008.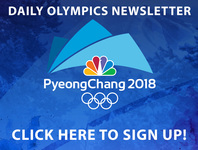 The tradition of building the huge Minocqua snowman goes back to the mid-1960s, but the town has not been able to build him the last few years because the weather was too warm.
"Snowmy's" base measures about 30 feet across and eight-feet high. The three ascending layers get smaller reaching to a peak of 30 feet at the top of the snowman's head. That means crews need to use a bucket truck to put the Stormy Kromer on top.
A team of six to eight helpers can build the snowman, but it takes a key supply.
"We were just lucky enough that we had accumulated enough snow up to now," said Chamber Executive Director Krystal Westfahl.
To read more, click here.