MINOCQUA, Wis. (AP) -- A Minocqua man is charged with killing his wife nearly 36 years ago.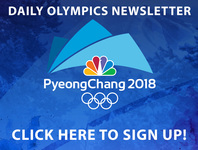 Sixty-nine-year-old Robin Mendez was charged Tuesday with first-degree murder. Mendez remains jailed on $250,000 cash bond.
Thirty-two-year-old Barbara Mendez was found bludgeoned to death at the Park City Credit Union in Minocqua on April 28, 1982. She was working alone after hours when the credit union was robbed and she was killed. WSAW-TV reports a co-worker discovered her body after Robin Mendez said she did not come home after work.
Investigators believe Barbara Mendez was hit in head with a pry bar -- a tool they say Robin Mendez would have used at his furniture business.
The Oneida County Sheriff's Department and Minocqua police say they've re-interviewed every witness they could find.
Online court records do not list an attorney for Mendez.