A Milwaukee dementia patient lost almost $50,000, stolen by people close to her who were hired to protect her.
Marilyn Ryser. 92, was diagnosed with dementia nearly eight years ago. Her son Elliot Ryser said she still lives in her Milwaukee home, but she needs daily help.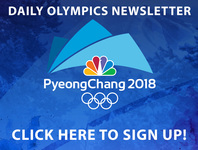 "She's very trustworthy, probably too trustworthy," Elliot said.
One of the people she trusted was Andrea Gooseberry. Gooseberry worked for Home Care Assistance last year and according to police, she stole $25,000 from Marilyn in just a month.
"About 47 transactions while using her ATM card and my mother doesn't know how to use an ATM machine," Elliot said.
A criminal complaint says Gooseberry stole Marilyn's "debit card, money, and identity."
"At one point they treated themselves to Easter Dinner at Cracker Barrel out in Menomonee Falls," Elliot said.
Gooseberry was arrested and pleaded guilty to fraud and identity theft.
But she isn't the only one who may have taken advantage of Marilyn. Court records show police are looking at four people "who are persons of interest in a separate theft investigation" totaling $20,000.
Police said they are family friends. They have not been charged with any crimes.
A non-profit attorney at Elder Rights Project for Legal Action, Christine Donahoe, has now taken on Marilyn's case.
"Anyway we can make sure the elder has access to public benefits or we can recoup that money the services that they need will make a huge difference in their quality of life," Donahoe said.
Her son said this time they stole from her dementia care.
"These people stole four months from her," Elliot said. "You bring these people into your home, you think they can be trusted, but they really can't,"
Home Care Assistance said it completes a rigorous background check on its employees.
"We feel we have a very tight hiring process. We research all applicants and do a national background check. It was an unfortunate situation. We believe best practices were used," said Home Care Assistance manager Patty Cohen in a phone interview.
Experts advise elderly people to protect themselves from financial fraud by regularly checking bank statements and keeping control of checkbooks.