A Milwaukee man is going to the Super Bowl for the first time. Kenneth Oh is traveling to Minnesota Friday with his wife to meet other family members from the east coast.
Oh has lived in Milwaukee for a few years but is a die-hard New England Patriots fan from Rhode Island.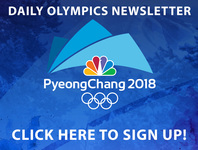 Oh says before he knew he was going to the game, he and a few members of a Milwaukee Patriots fan club decided to go to Minneapolis anyway.
"A bunch of us said we are going to go, who cares whether we get into the game or not, it's 5 hours away so why not right?" said Oh.
That all changed when his sister called from the east coast and said she got tickets and they were all going.
Oh says "We're going to try and soak it all in… a bucket list experience so we are going to try and do it all."
For those that remain here in Milwaukee, Pats fans will be meeting at the Milwaukee Brat House on Old World 3rd to watch the Super Bowl on TODAY'S TMJ4 on Sunday.