MILWAUKEE -- The Milwaukee Police Department says there have been 399 car thefts in January alone.
However, that number doesn't include all of those affected.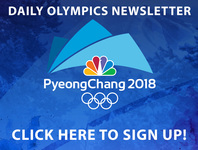 A recent carjacking resulted in more than one victim.
On Saturday night, Milwaukee police spotted a stolen Dodge Journey near 64th & Silver Spring. When they tried to stop the vehicle, the man took off.
After a short pursuit, he jumped out of the vehicle near 54th & Silver Spring and the car careened into another vehicle; a Camaro belonging to Bobby Edwards.
"All I heard was a big boom and [my girlfriend] waking me up," Edwards said. "Went outside with barely nothing on and seen my worst nightmare."
The front left of his Camaro was bashed in. Debris filled the street from both cars as police searched for the suspect.
"Kind of helpless I guess," Tammy Stingl, Edwards' girlfriend said. "Nothing we could do. We parked the car legally. We are just kind of out now."
Police say the 21-year-old suspect was eventually taken into custody. He had several narcotics on him at the time of arrest and charges are expected to be filed soon.
But for Edwards and Stingl, they're left to clean up the pieces as innocent bystanders.
"Why me?" Edwards said. "I've been doing everything right. I work hard for mine."
Edwards says he's unsure if his insurance will cover the damages but they're just glad it wasn't more serious. That doesn't mean they don't still get frustrated with what happened as innocent victims.
"No one should be in a position we're in where they lose their possessions they've worked hard for over someone being careless," Stingl said. "I think it's just a reminder, you have to care about your community to make better choices and to not steal cars and joyride and crash into other cars."
Charges against the 21-year-old are expected in the coming days.