MILWAUKEE -- The City of Milwaukee Department of Public Works has called for an overnight snow removal operation for both Friday and Saturday nights.
If you're an overnight street parker in the city, that means you need to move your vehicle to the ODD side of the street by 11:00 p.m. Friday evening through 6:00 a.m. Saturday morning - UNLESS a posted sign on the odd side of the street prohibits it.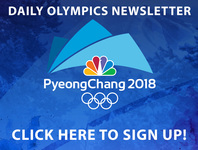 Residents must then move their vehicles to the EVEN side of the street for Saturday night. The same rules apply.
Posted street signs take precedence in all areas of the city, the DPW notes.
"Failure to move a vehicle overnight during a declared DPW operation will result in a $40 citation. Vehicles are subject to a possible tow if they have three (3) or more outstanding citations 65 days or more past due. Remember –you also need a valid overnight parking permit to park on a City street," the DPW said in a statement.
You can see all of Milwaukee's parking rules and regulations right here.