MILWAUKEE, WI - A local Milwaukee college is on a mission to reintroduce adults to higher education with the launch of a pilot program that focuses on one area of the city in particular.
Through one of the first programs of its kind in the country, it's geared toward adult students from city's 53206 zip code who may have started college, but for whatever reason never completed it. Now MATC is giving those students a second chance.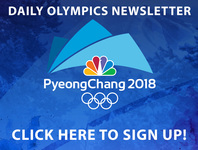 "We want to impact the employment in Milwaukee," said Johnny Craig.
And MATC is doing so by focusing on educating the city's workforce.
"Our goal is to provide support for a zip code that really needed some focus," Craig said. "[And] some wrap-around support to really help the residents in that community grow and have hope."
That's why Craig—the vice president of student services—and his colleagues launched the school's Commit to Complete Program. It's an initiative geared toward adult students like Antoinette Howell who started a college program years ago but never finished.
"I had some deaths in my family and I was working a lot," Howell said. "So, I [needed] to take a break from school and then I had a child."
But Howell said she didn't let that deter her dreams. Because she started here in 2013 she wants to finish at MATC too and she's happy to have the support of a program like this one.
"I think this program is awesome to have that structure to call and be like hey how is this going or how's life in general because college is not easy," Howell said.
To qualify for the program a student should have:
At least 24 college credits
Live or work in the 53206 zip code
Have not attended college in the last two years.
For more information, visit the school's website.