MILWAUKEE, WI - Business owners are left picking up the pieces after a massive fire on Milwaukee's north side.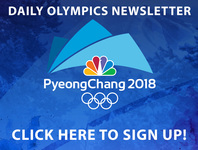 The tire recycling plant known as Tires Express went up in flames ten days ago.
"The ice was actually up to the top of that bucket there," Clark King.
And although it isn't as thick as it once was, sheets of ice, and still cover Clark King's warehouse floors.
"It's going to be a while," King said.
"I figure it's probably going to take, probably April or May before this place really thaws out," he continued.
The ice inside formed after gallons of water were used to fight a fire that burned for three days at the tire recycling facility connected to King's Scrap metal depot.
"I was mad. You would be mad too," King said.
Fire crews knocked out a wall in king's building to gain access to the fire —and the aftermath is nothing short of ice cold.
"I don't want to work in here with this mess of the floor," he said.
"I slip and fall, I break a leg, I don't need that hassle right now," he continued.
King says the icy irritation has disrupted his life and despite feeling like his warehouse has been hung out to dry he's still looking on the bright side.
According to the Milwaukee Fire Department, the fire was accidental and caused by a piece of machinery.