There are plenty of ways to celebrate the day and show the one you love that you care. You can do anything from purchase lavish gifts to give them a homemade card.
Thief Wine Shop and Bar co-founder Amiee Murphy says there are plenty of wines out there that won't steal all your cash.
"Sparkling Rose is romantic, it's a celebratory, it's fun it's whimsical. But it won't break the bank," Murphy said.
History.com found that more than $8 million is spent on sparkling wine in the United States.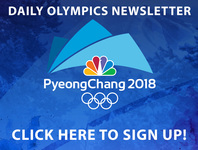 "Zinfandel is another really popular one for Valentine's day because it pairs beautifully with chocolate," Murphy said.
Candies and chocolates from shops like Kehr's Candies may only set you back about $10. But, if you don't want to buy one of the 36 million heart-shaped boxes sold on Valentine's day, History.com says dinner is a good alternative.
At St. Paul Fish Company Executive Chef, JP Toske, says they've got specials for Alaskan King Crab dinners as well as various sales on seafood.
"We have brought about 45 different species of seafood that you can get. Ranging from $4.95 a pound all the way up to $30 a pound," Toske said.
Flowers are the standard go to for more than 20 percent of Americans says History.com. Roundy's Supermarkets Director of Wisconsin Floral, Franice Wilder, says this holiday is about more than just your sweetheart.
"It's a love holiday you'll buy gifts for your mom. You'll buy gifts for your sister. There's a lot of different aspects to this holiday," Wilder said.
Wilder says one of the big draws in the Bay View Pick 'N Save is the five foot rose. The store has hove 400 cases of flowers ranging in price from $5 to $65.
But, if you'd like your flowers delivered and a percentage of the cost going to a good cause, Flowers for Dreamers may be more up your alley. Prices range from $15 to $90 per bouquet.
Lindsay Leinenkugel says the online company is a little over a year old and has great prices for what they offer.
"We deliver every day in Milwaukee...and we donate 25 percent of our profits to charity every month," Leinenkugel said.
This month's charity is the AIDS Resource Center of Wisconsin.