Local brewery owners traveled to Madison to speak in front of a Senate committee hearing public comment on an "Alcohol Czar."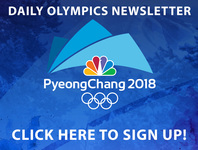 The Office of Alcohol Beverages Enforcement is the key point of Senate Bill 801, which creates the new office and takes alcohol beverage regulation away from the Department of Revenue.
Milwaukee's Eagle Park Brewery owner Max Borgardt was in Madison to voice his opposition to the bill. His brother and business partner Jackson Borgardt told TODAY's TMJ4 they hope the bill doesn't become law.
"This is the second time in nine months that legislation has come up without us being consulted," Jackson said.
Jackson is referring to similar legislation that was part of the state budget process last year. It did not receive enough votes to move forward.
The Borgardt family was most concerned with part of the 2017 legislation they believed would stop manufacturers from selling their own product, at a tap room for example.
The new legislation doesn't have the same language but the brewery owners are concerned one person would have all the say.
"This person would have the ultimate authority, only answering to the governor to decide on how to interpret laws, create laws and enforce them," said Jackson.
The author of the bill, Republican Senate Majority Leader Scott Fitzgerald has said, "It's the wild, wild west when it comes to alcohol regulation and how the product is moved."
Public Comment was heard today before the Committee on Economic Development, Commerce and Local Government. The bill will move to a committee vote Friday.