KENOSHA - Sheriff David G. Beth has apologized for his heated remarks last week after a theft at the Pleasant Prairie outlet mall lead to a chase and crash.
On January 24, 5 suspects stole thousands of dollars worth of merchandise from the mall's Tommy Hilfiger store. Police spotted a vehicle that was supposedly involved in the thefts, which turned into a car chase. The suspects then crashed into the car of a freshly-licensed 16-year-old and his mother.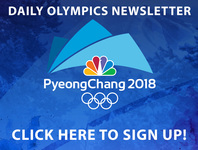 During a press conference the day after the theft, Beth made comments about the five suspects, calling them a "cancer to our society" along with other remarks.
"Let's put them in jail. Let's stop them from...at least some of these males, going out and getting ten other women pregnant," the sheriff said.
"I'm tired of being politically correct. I don't think I'm saying anything that most people in society aren't thinking but they are afraid to say it," he continued. "In this country, in this community, in this state, we have to get to the point where we will no longer put up with the garbage people that fill our communities. They are a cancer to our society."
Beth faced backlash after the comments and publicly apologized with a letter on January 29.
"I should have kept my comments better directed toward the incident itself and not allowed my emotions to get the better of me at the time," Beth wrote in the letter. "I have been involved in hundreds of on-camera interviews and press conferences and have shared my emotions before, but never in this fashion or this extent."
The sheriff also wrote that learning of the young driver who was one of the crash victims hit close to home.
"This 16-year-old reminded me of my own daughter who just received her driver's license less than a month ago and would have traveled this same intersection on her way home after earning it with her mother," he said.
Beth met with two members of the Kenosha NAACP to discuss his remarks, according to the letter. Though Beth says did not intend to offend anyone, he realized that his comments might have. Admitting that he will always be passionate for the victims, he said will be more careful to watch his comments and emotions.
Beth, along with State Legislators, says he will work to strengthen penalties for law breakers to keep Kenosha's citizens safe.