Shaniece Davis, 29, was sentenced to 9 and a half years in prison Friday after Davis killed 58-year-old Carol Daniel in April 2017 in a hit-and-run crash near 92nd and Lisbon.
It was a highly emotional day in court as Davis apologized for her actions.
"I'm sorry for the mistakes and what I did. I caused the death of someone and that's something I have to live with for the rest of my life," Davis said. "My actions were not called for."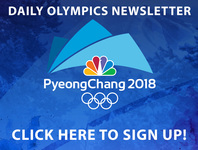 She delivered those remarks minutes before Judge Carolina Stark gave her a stiff sentence.
Daniel was a pedestrian and, according to court records, she was trapped under Davis' SUV when Davis drove back and forth trying to flee the scene. She reportedly had marijuana in her system.
"You hurt my family deeply," said Francis Daniel, the brother of the victim. "I will never forgive you."
A family member of the victim said although it's almost been a year, there is still a huge hole left in their heart.
"The human being you saw horrifically killed was a lovely gentle spirit, with a generous heart for family and friends," said Julie Ann Gaetano, a sister.
Davis isn't eligible for early release. She has been given credit for almost a year already served.